I'm kind of diggin' thi
s ladylike coa
t from Anthropologie.
My mother had a red coat in a shape similar
to this
. She's had it for years and last year, she ruined it sitting too close the fire. Sad, sad day since it still looked amazing.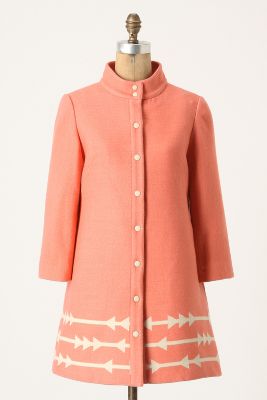 Such a pretty color and shape! Every lady should have a pretty coat in her wardrobe.